EPDM (Ethylene-Propylene) Rubber
Synthetic hydrocarbon-based rubber that is extremely resistant to attack by ozone, oxygen and weather. EPDM resists attack from oxygenated solvents such as acetone, MEK, ethyl acetate, weak acids and alkalis, detergents, alcohols and glycols.
Advantages
Excellent for NaOCI (bleach) service
Resistance oxidizing chemicals, MEK, alcohols, glycols
Operating temperature range from -4°F (-20°C) to 220°F (104°C)
Good low temperature flexibility
Considerations
Not flame resistant
Not resistant to oil, gasoline, hydrocarbons
Types:
Uses:
Bleach storage and transportation tanks
Chemical process and storage tanks
Agitators, pumps, fans, pipe and fittings
Do Not Use:
Where oil, gasoline and hydrocarbons are present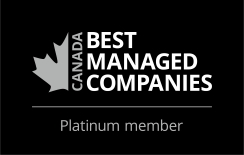 REQUEST FOR CONTACT
Looking for more information. Help us help you by filling out our simple online contact form.
Request